Universal 32 Cell (TBU)

#WMB-K3200B-GLFBCTB
Universal 32 Cell (TBU)

#WMB-K3200B-GLFBCTB
A Universal battery watering system will fit on nearly any make and model of battery, no matter the layout of your battery bank. Everything is provided for the system, however the tubing is not cut or attached to any of the valves.
All battery watering systems are equipped with self-regulating valves that are assembled with clear tubing. Pairing the quick-connects allows water to flow through the tubing and into the valves, filling each cell with the precise amount of water. Water your batteries in a matter of seconds!
Save 20% on the all new i-Lite™ Valve when purchased with a battery watering system. Click here to learn more.
HERE'S THE DEAL...
Maintain Precise Electrolyte Levels and More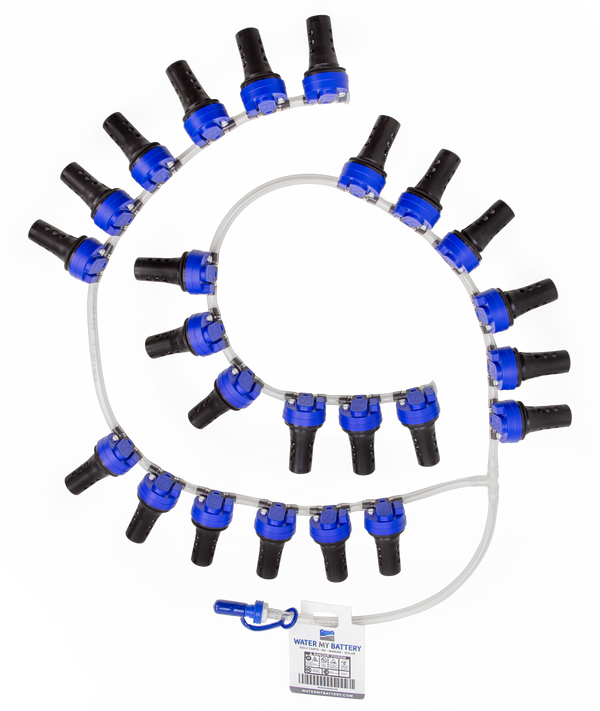 EXTEND BATTERY LIFE

Properly watering your batteries will extend battery life and help prevent "dried out" cells.

EFFICIENT

No more hand-watering your batteries. Reduce filling time by 90%.

SAFETY

Multiple safety features make our valve the safest on the market.

CLEAN

Prevents harmful corrosion build up and eliminates acid spills.
TOP RATED VALVE
Note: Not all valves have an encapsulated float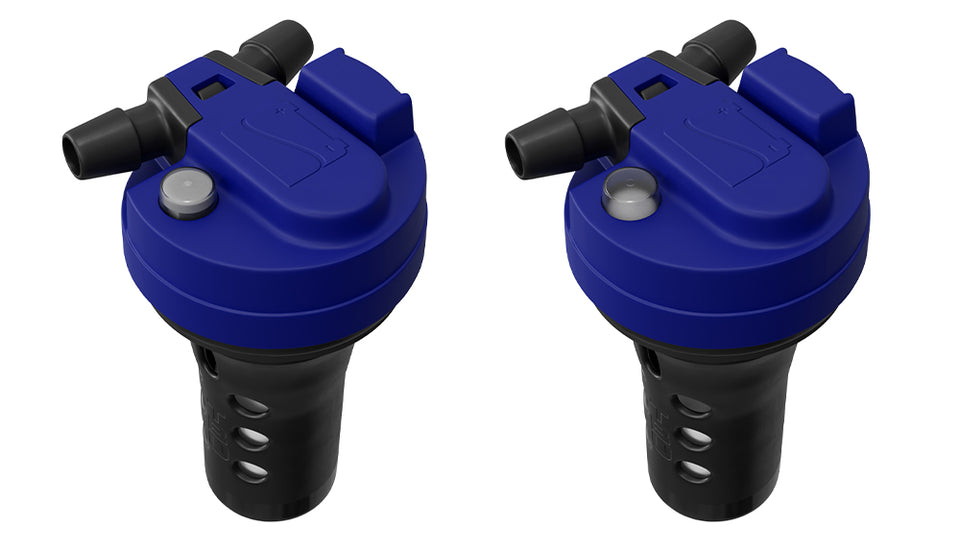 Indicator Eye

Visible from the top and side. Confirms proper operations of valves.

Spark Arrestor

The spark arrestor prevents flames or sparks from entering through the battery vent opening.

Low Profile Design

Drastically reduces the risk of damage from battery cables.

Encapsulated Float

Reinforced encapsulation protects the float and eliminates interference with the internal obstructions.